Little sisters have a study buddy with a big sister thanks to pandemic emergency funding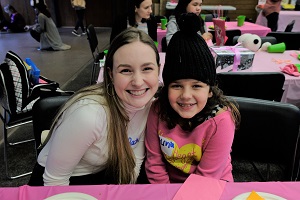 Every day, youth in our community face challenges like bullying, isolation, poverty, social anxiety, low self-esteem, and more. Big Sisters caseworkers carefully match Little Sisters with female adult mentors who help them overcome adversities, make healthy choices, and ultimately reach their full potential. The aim is to enable life-changing mentoring relationships and ignite the power and potential of young people.
"Study Buddy" is one of three, no-cost tutoring and mentoring programs of Big Sisters. It is a weekly one-to-one mentoring relationship that focuses on school work for at risk girls aged 7 to 17 years from low income families, through one hour sessions outside of school time to work on school subjects and study skills. The program is continuing to provide this valued service with $ $5,055 in emergency funding from the Delta Foundation.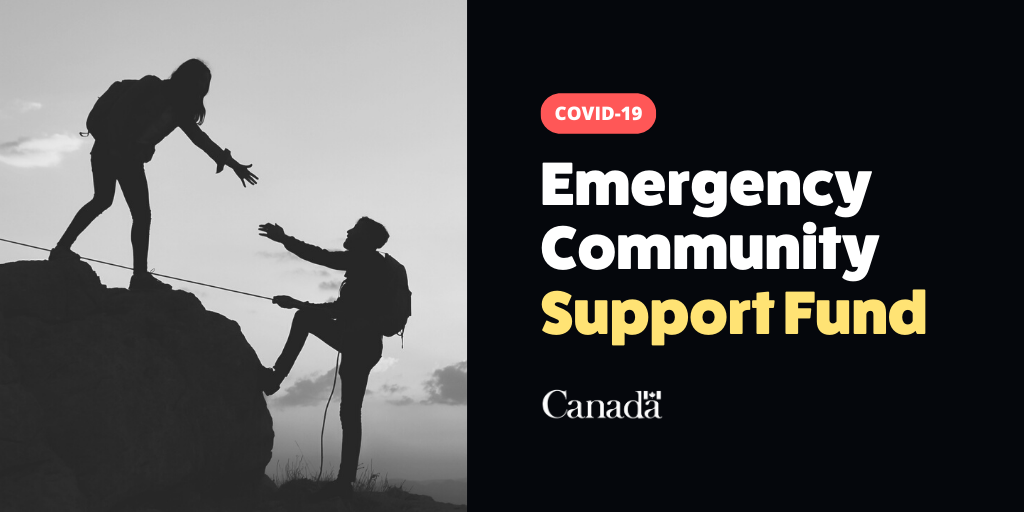 The funding comes from the Emergency Community Support Fund, during the COVID-19 pandemic and economic downturn, administered across the country by Community Foundations of Canada on behalf of the Government of Canada, along with two other networks, United Way Centraide and Red Cross.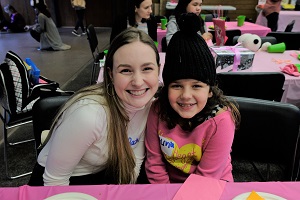 As the classroom has moved online, youth are struggling. Virtual learning is not intuitive, and many families are turning to private tutoring to supplement classroom learning. Private tutoring costs have increased, however, along with the cost of living in Vancouver so that youth, struggling with online schooling, will fall further behind if they cannot afford private tutoring. The program has also shown to boost self-confidence and reduce anxiety and depression, which is particularly important during a time where youth are increasingly lonely and isolated.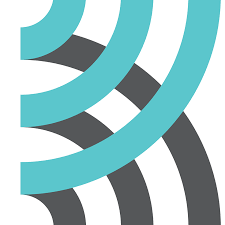 Despite loss of revenue from cancelled signature events because of COVID-19 Big Sisters has assisting Little Sisters connect with their Study Buddies virtually by moving our services online. Caseworkers  are giving extra attention to our matches by providing them with additional online child safety training in light of adapting to virtual services. The emergency funding will help recruit more Big Sisters online and train them virtually in addition to monitoring the matches online, and reduce waitlist times in Delta and provide more support for youth that are more vulnerable and isolated than ever.
Connection matters now more than ever, according to Big Sisters. With social distancing practices enforcing closure of schools in March and temporary holds for in-person Big Sisters matches, isolation is a real risk on the mental health of the already vulnerable youth Big Sisters of BC Lower Mainland serves.
"Trauma falls hardest on our youth" said Hanne Madsen, Executive Director for Big Sisters BCLM.
"This pandemic will have a long-lasting impact on their mental, physical and economic health. The
connection our youth have with their Big Sister is more important now than ever before to mitigate
the risk factors and help them navigate this new normal. With over 135 girls on our waitlist, we
are striving to ensure that we can help all of them reach their potential."
More About Big Sisters
Big Sisters of BC Lower Mainland provides supportive adult mentors to kids who need someone the most. Every day, youth in our community face challenges like bullying, isolation, poverty, social anxiety, low self-esteem, disabilities, and more. Our caseworkers match Little Sisters (ages 7 to 17) with mentors who help them overcome adversities, make healthy choices, and ultimately reach their full potential.
Big Sisters is ensuring that our mentoring services continue to run during this time of precarity. COVID-19 has increased the need for Big Sisters essential mental health-oriented programs to alleviate the burden of isolation and mental illness in at-risk youth. The youth we serve need our programs more than ever, and our caseworkers are working hard to support and monitor eachmatch.
Kids right now are anxious, with essential community resources overstretched; some of our "Littles" lack parental support, and their Big Sister is often the only stable adult in their life. That's why we continue to dedicate our resources to training volunteers, monitoring existing matches, and maintaining stability amidst uncertainty.
During COVID-19, we are keeping our programs running and supporting virtual matches. We have taken actions such as providing low-income Little Sisters with phones, creating projects and activities for Big and Little Sisters such as our pen-pal project and skipping challenge, and providing additional Child Safety Training to ensure Little Sisters are safe online.
With the dedicated support from our caseworkers and funds from our generous donors, we continue to make sure our mentoring programs uplift at-risk youth in the Lower Mainland. The generous funding received from The Delta Foundation to support our Study Buddy program has allowed Big Sisters of BC Lower Mainland to provide online educational mentorship.
Historically, our program would consist of screening and training volunteers and making matches in person. However, the pandemic has challenged us to move to virtual platform where we have developed online training for our staff and volunteers. Our virtual matches are connecting by phone and if possible – online.
With the school closures in March, it was imperative that our mentors continue to find creative ways to support their "Littles" for educational and mental-health reasons. During the summer months, some study buddy matches will take a break, but not all. Some kids will want to continue tutoring over the summer to keep their skills up, some will be in summer school and need support, and some will want to use the time to hang out socially with their study buddy!In September, with the uncertainty of engagement of educators/councilors our team will be reaching out directly to PAC's for referrals. We will identify low-income families that may lack access to technology (both hardware and internet) and seek funding to secure an inventory of iPads to loan out to program participants.
A recent article in the Abbotsford News explored the connection between social isolation and the impact on youth without meaningful relationships. click here for article "South Surrey's Dr. Tahmeena Ali, who this year was named the BC Family Physician of the Year, and White Rock psychologist Jennifer Mervyn, who was among 150 Canadians recognized as a leader in mental health, have both signed an open letter urging government to prepare for the potential short-and long-term harm from the ongoing COVID-19 pandemic."
"Mervyn and Ali are joined by more than 200 child advocates, physicians, researchers and health care professionals in the province who've signed the 'Urgent Action for Kids in the Covid-19 Pandemic Recovery' letter."
This letter reads: "Children's social environments have shrunk during the isolation measures, diminishing critical opportunities for co-regulation of emotion and stress through social connection and the support of broader families, communities, and culture." To that end, Big Sisters of BC Lower Mainland recognizes that our programs will likely see an increasing demand throughout 2020 and 2021, and we remain committed to the youth in our communities. We have seen the impact of our programs on the lives of vulnerable youth; the programs have increased self-confidence, mental health, academic performance, and more.