Sound improved for community classroom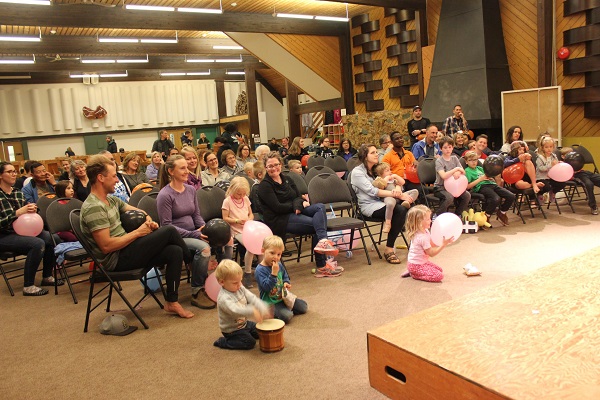 Serving up to 100 people seated, the Heritage Room education wing of Cedar Park Church, as a facility for the community as well as the church, now provides an essential portable audio equipment system with support of the Delta Foundation.
The large classroom is used for club meetings, classes, family events and memorial services and can open up with a rolling wall to the church sanctuary which seats 425 people.
The new audio equipment overcomes challenges which the Heritage Room has faced in the past:
reduced hearing is experienced in 13% of the general population and in 16% of the seniors' population so the new system improves listening for those using the large room;
sound from activities in the adjoining sanctuary sometimes interferes with sound levels of events in the Heritage Room;
previous system was an aging, limited capability system often too complex and time consuming to set up and run by the average volunteer.