Successful Mother's Day weekend warehouse sale!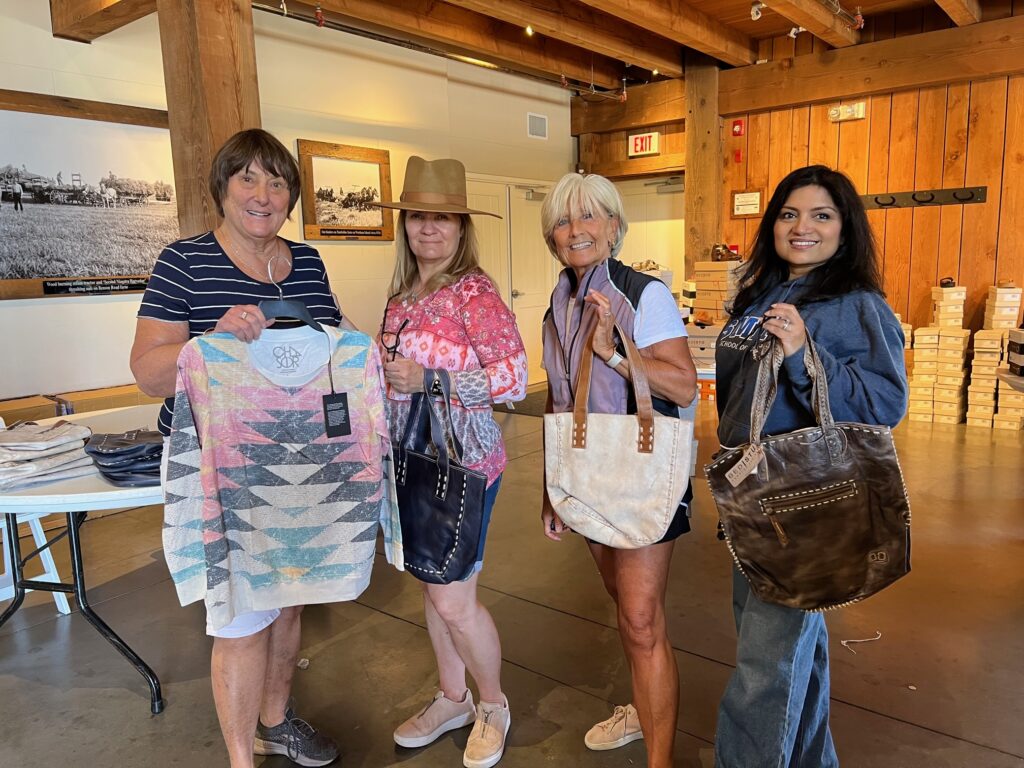 Community outpouring of support raises over $20,000 for Delta charities
Once again the Delta Community Foundation hosted a successful warehouse sale on Mother's Day weekend. With new merchandise available at the sale, there were many bargains to be had. Despite it being the first sunny weekend, hundreds of people took advantage of the opportunity to shop and support the Delta Community Foundation. The sale was successful in raising approximately $20,000 for the Delta Community Foundation. that included clothing, shoes and other accessories.  Funds raised enable the Delta Community Foundation to support even more charities in the Delta community over this next year.
Delta Community Foundation, Evolution Fulfillment and the City of Delta partnered once again for the weekend warehouse sale. 
"Events such as the warehouse sale enable the Delta Community Foundation to continue it's support of a myriad of charities in Delta. Without corporate and City of Delta support, as well as the time committed by many volunteers, events such as this would not be possible. Thank you to everyone involved", says Gail Martin, President, Delta Community Foundation. 
About Evolution Group of Companies
Established in 2010, Evolution Group of Companies has grown to include five distinct operating entities: Evolution Fulfillment, Evolution Global, Ape Ship, Order Marshal and Blastramp. These brands are  unique in their own way and effectively allow international business to operate in Canada and the US with turnkey order fulfillment solutions. 
About Delta Community Foundation
For more than 35 years, the Delta Community Foundation has been the charity that disperses funds to smaller charities serving the citizens of Delta.
Through the generosity of donors, the Foundation is able to fund scholarships, grants to charities and non-profit organizations operating in sectors as diverse as mental health, education, arts, culture & heritage, children & youth, environment, food security, Indigenous initiatives, neighborhoods, seniors, physical activity for all ages. 
Whether considering a small donation, a large endowment, a legacy gift or anything in between, the Foundation works with donors to achieve their financial objectives and philanthropic goals.
For more information about the Delta Community Foundation, how to get involved or make a donation, visit www.deltafoundation.org
Below: Volunteers from the weekend long warehouse sale show off merchandise