Get Up To 75% Off At Our Upcoming Mother's Day Weekend Warehouse Sale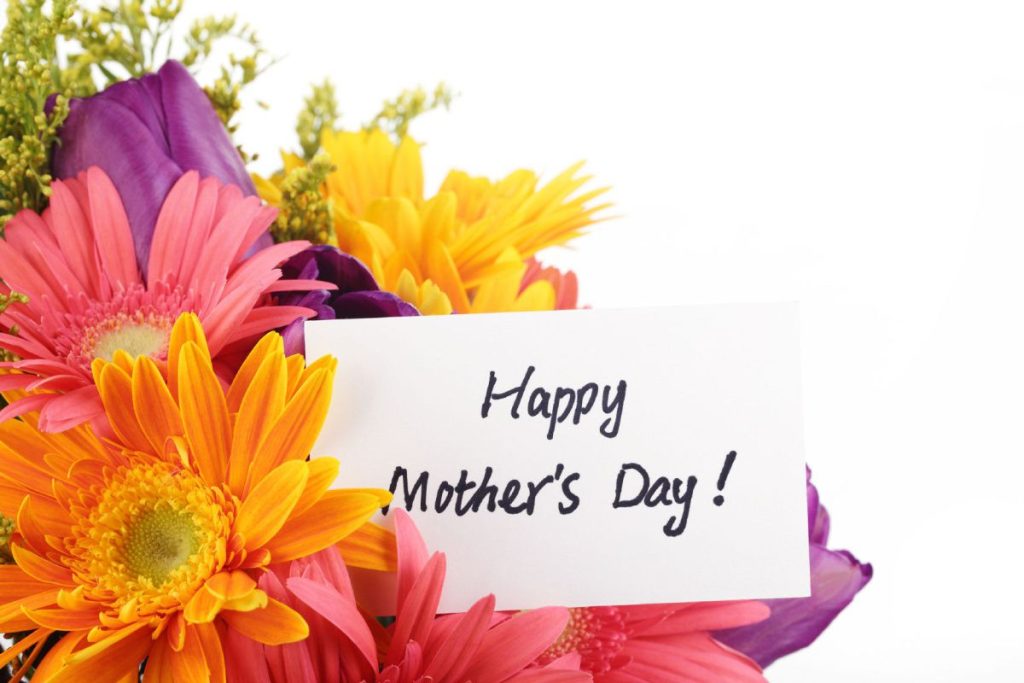 Event | May 6—8 2022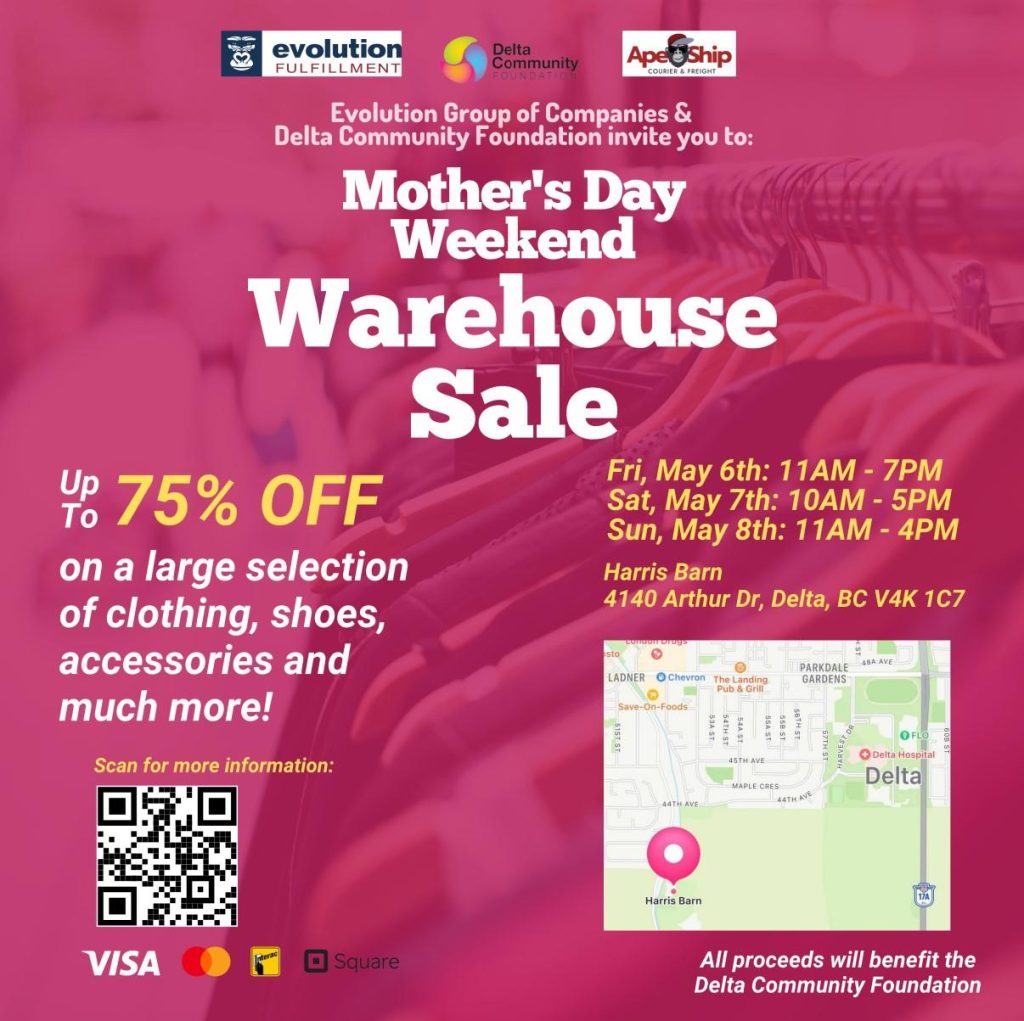 "We are always striving to find way to support, be involved and engaged our Delta community," says Ben Martin, president and CEO of Evolution Group of Companies.
Located at 4140 Arthur Drive in Delta, the Harris Barn is a year-round 8,000 square foot multi-use community gathering facility made from a reclaimed local historic barn.
"Due to Covid, it's been years since anyone in Delta has had the opportunity to participate in a warehouse sale. I think that people are ready for this and excited to get some great deals and support a Delta Charity that is making a difference locally," says Ben Martin.
Carlene Lewall, Vice President of the Delta Community Foundation, knows the money raised from this warehouse sale will help the foundation tremendously.
"We encourage the community to come out and support this important event as this kicks off our fund-building campaign. Money raised through this campaign will help us increase the support we give to causes that impact our community," says Lewall.
"The Delta Community Foundation is the charity for all charities, the only foundation that support all the Charities in Delta. We appreciate and thank Evolution Group of Companies for their time and donation of products to make this sale possible and a success for Delta."
Cash, credit, and debit are all accepted; however, all sales are final.
The hours for our Mother's Day Weekend Warehouse Sale are:
• Friday, May 6th: 11am – 7pm
• Saturday, May 7th: 10am – 5pm
• Sunday, May 8th: 11am – 4pm
Admission is free.
If you have any questions/interview requests, please email our team at [email protected].
About Evolution Group of Companies, event sponsor
Established in 2010, Evolution Group of Companies has grown to include five distinct operating entities: Evolution Fulfillment, Evolution Global, Ape Ship, Order Marshal and Blastramp. Each one of our brands is unique in its own way and effectively allow international business to operate in Canada and the US with turnkey order fulfillment solutions. Our focus on efficiencies, solutions, and technologies sets us apart. From warehousing and fulfillment, customer service and accounting to software integrations, application development and shipping and courier – we have evolved to cover all aspects of supply chain management.