Near by Far Canada Day Block Party with Neighbourhood Small Grant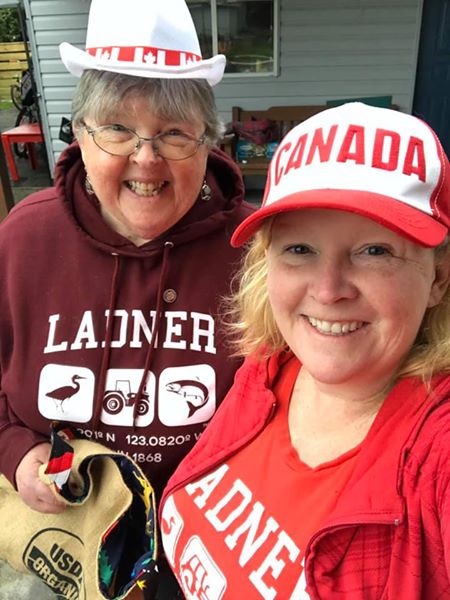 Grant, Neighbourhood Small Grant
Since most plans were cancelled on Canada Day, one family in Ladner thought it would be nice to connect with their neighbours and have a 7 pm parade around our block, with support from the Delta Foundation with a Neighbourhood Small Grant from funds through Vancouver Foundation.
One of the organizers says, "Last year our street held our 1st block party and it was a success, so with most people home we sent out invitations for our neighbours to join us on the street (at the end of our driveways) for dinner, followed by the parade and doorstep photos.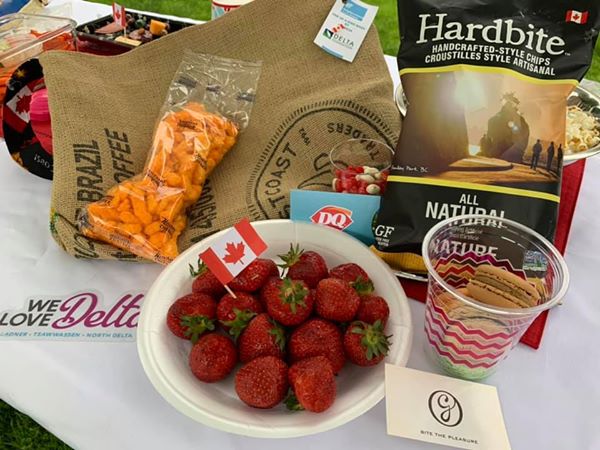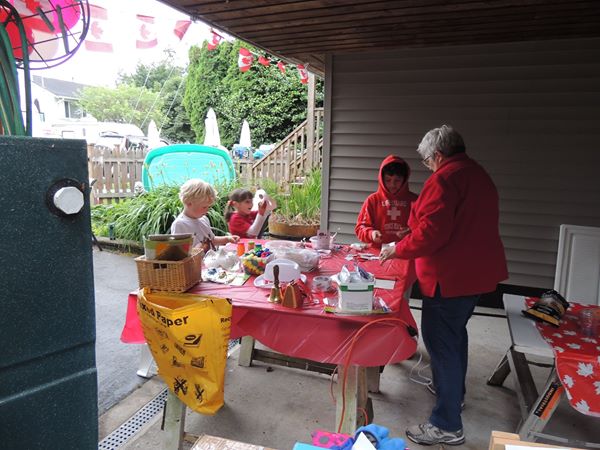 "As a special treat, I gave our gift bags to my neighbours. I made custom bags out of stuff I had around the house and filled them with local goodies and treats to help celebrate Canada Day and make this a day to remember."
Thanks go to Gourmand Macaron & Friends for the macaron's, Ladnerdq for the ice cream, Hardbite for the chips, Emma Lea Farms for the fresh strawberries, Bulkbarn for the jellybeans, London Drugs for the Hawkins Cheezies.
Thank you to @nsgdelta, the Delta Foundation and Vancouver Foundation for providing a grant to help with the cost of the gift bags.
To apply for your own grant, by August 31st, apply online at www.neighbourhoodsmallgrants.ca